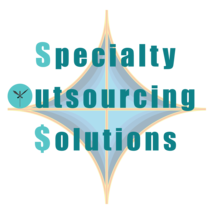 Administrative & HR Training:
We can train you or your employees on general correspondence, creating quotes/proposals, how to use software, and basic Human Resource requirements such as reporting new hires.
Specialty Outsourcing Solutions, PO Box 1021, Oak Forest, IL 60452
info@sos-consultants.net • (708) 774-9420
www.sos-consultants.net

We know it's not convenient to have your office personnel attend seminars and classes for training needs that take them out of your office during regular business hours. We also know that many skills can't be learned in a do-it-yourself manner. We can help train your accounting and administrative staff remotely or in your facility.
Let Our Skills Help Your Company Grow...
QuickBooks Software Training:​
​​We specialize in QuickBooks accounting software and can provide training in the following areas:
Let us bring the classroom to you!
Payroll:​
Set up a new employee (union or non-union);

Enter/change wages;

​​Enter/change deductions;

Set up payroll taxes;

Enter employee time;

Process payroll checks;

Create & report payroll taxes;

Create monthly/quarterly reports for tax filings.​
Job Costing:​
Set up the job costing feature in your accounting software;

Train you or your employees where the job number ​entries need to be on invoicing, entering time, and on any AP invoices to be entered against each job;

Run reports so you can track the profit/loss on each project.​
Accounts Payable:​
​​Add new vendors or sub-contractors, and where to enter and track all important vendor information​ such as their WC insurance, payment terms, etc.

Run reports to track which payments are due;

Process a check run.​​
Accounts Receivable:​
​​Add new customer and where to enter all important information, such as their payment terms, ship to/job site address;

Creating reports required by your customer such as AIA Billing, Waivers, etc.

Creating monthly statements.​

​
Lists & Reports:​
​​Run reports you need to run your business and make decisions;

Create customized reports to add information you need;

Access your Profit & Loss Report, Balance Sheet, and other financial reports that might be required by your bank or accountant.​

​